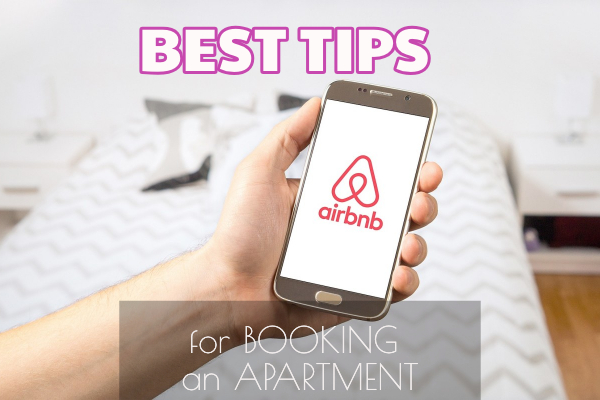 What is Airbnb? Although it may look like one, it's not only an accommodation search engine, but rather a hospitality network. The trade-off is cost-efficient accommodation from a sort of rental digital marketplace framed within the boundaries of peer ratings and reviews, where everybody gets graded: both the host and the guest. In order to become triumphant, here are some recommendations for guests, as you try to find the perfect place for your perfect trip.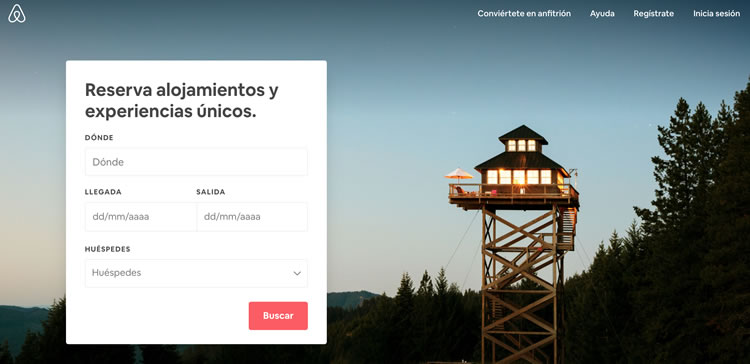 Keep your Guest Profile updated
Host styles vary from person to person, and some may want to thoroughly get to know their guests. Part of being a good -and therefore eligible- guest is to have your profile updated. This includes keeping personal information current, sharing your story in the bio section, verifying personal information and uploading photos. At this stage you will also need to agree to the house rules and provide payment information (which will only be used if a reservation is confirmed). Hosts may request to see your details before accepting a booking request.
As the hosts will assess you as a guest, you should also assess them as hosts. After finding a listing that you like, check that your host has a government issued identification card. To make sure this is the case, it is highly recommended to stay with superhosts, that is, hosts who have received a 5-star review at least 80% of the time, maintained a 90% or more response rate, and never cancelled a booking, but that's not always available (you can actually filter superhosts). However, you should definitely make sure that your host has at least 4 stars and a reasonable number of reviews.

It is very important to use search filters, since the Airbnb platform features an insane number of properties from all over the world. Using the available criteria will certainly make you save time, so use them wisely! The first thing to do is to choose the destination, the number of guests, and the travel dates with the calendar. After that, you need to opt between the different types of property: house, apartment, bungalow, cabin, chalet, townhouse, villa, guesthouse, loft, condo, hotel, or bed and breakfast.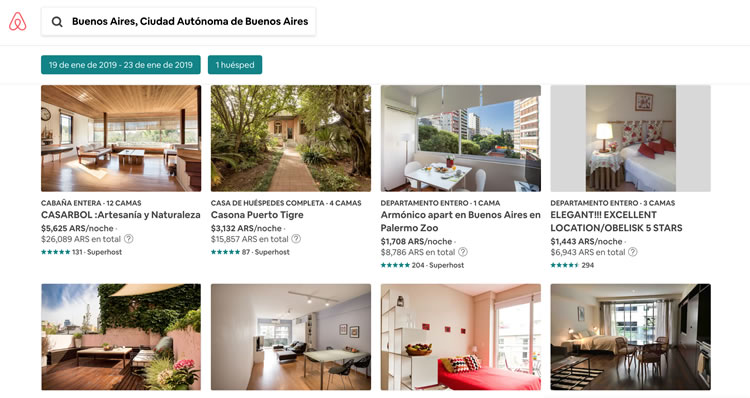 Next is room type. Here you can decide between a private room, a shared room or an entire place. If you book a private room, you'll get your own room for sleeping but will share common spaces with others. You might need to pass through spaces occupied by other guests to get to the room. Shared rooms imply you'll be sleeping with other guests and are usually more cost-efficient. At this point you might want to select the number of bedrooms, bathrooms, or beds you need. You can also use the amenities and facilities filter when you are looking for specific features such as breakfast, free parking, pet allowance or air conditioning, for example.
One of the most important features when searching for accommodation is location. Airbnb's search filters include the neighborhoods, general information about the main areas of the city. For more information about neighborhoods in Buenos Aires, you can visit the Airbnb neighborhood section. You can also ask your host about this and check reviews to make sure you are staying where you want to be. You can also use Google Maps Street View to see what kind of shops are around the listing and what the streets look like. A good idea is to check the transportation system in the area and how it connects to your main interest points in the city.
Search for the best price
The hosts determine the nightly price, the cleaning fee, and extra guest fees, while Airbnb determines its own service fee, usually between 5% to 15% of the reservation subtotal. Other costs included in the price are a possible currency exchange fee, Value Added Tax (VAT – although in Buenos Aires this is included in the listing price), and possible local taxes. Security deposits are only charged if the host makes a claim, always within 14 days after the guest has checked out.
Default prices might change for certain dates and due to number of guests. So, be sure to use the calendar for your search to get an accurate calculation. You can also filter by price using 4 different price ranges. Best rates can be found if you search for whole weeks or months, rather than loose days.
Prices can be negotiated, that is, you could request a discount at the discretion of the host but remember to do this before making a booking request.
Request a Book or reserve with Instant Book
Some listings have the Instant Book feature available. This means that they can be booked without the host having to accept a reservation request, more like a hotel or a hostel. If this feature is not available, you will first need to request the host to book a reservation, which must be answered by hosts within 24 h (although, they will mostly reply within 12). When requesting a booking, your payment details will be requested, but payment will only be processed when the host has accepted the request and you have been notified. You can always message the host beforehand to check availability and get a pre-approval. Hosts can also make special offers available, with price reductions or specific benefits. Both pre-approvals and special offers expire within 24 h.
You can always send messages to your host, during all stages of a booking. And it's true that it's better to ask beforehand and be clear as to your needs and expectations upfront, especially when you are unsure about something. However, hosts find it very important that you read the listing completely before asking question, as it is very likely that an answer is already there. Remember that talking to your host does not ensure reservation; you must act quick and request a booking right away.
Check the cancellation policy
Hosts can choose between a flexible, moderate or strict cancellation policy, and this should appear on the listing. Better beware of this when booking, because later if you cancel for the wrong reasons you may expect a bigger refund that you won't get, unless you make a request via Airbnb's resolution center. You may get a full refund for extenuating circumstances, if -for example- you cannot get access to the booked listing, if something you've agreed on is not there (like promised amenities), or if something is wrong with the house or apartment such as not being clean or safe. But they are not very common.
Always read the reviews to get a gist of pros and cons from other travelers. Cross reference the listing description with the reviews from other guests to make sure that what you are supposedly getting is the real deal. Apart from reviews, you can check star ratings, where the following categories are rated: overall experience, cleanliness, accuracy (how accurately did your listing page represent your space), value (value-for-money), communication, arrival (smooth check-in) and location. To make it statistically sufficient, the listing should have no less than 50 reviews, at least in popular areas. You may want to focus on the most recent reviews.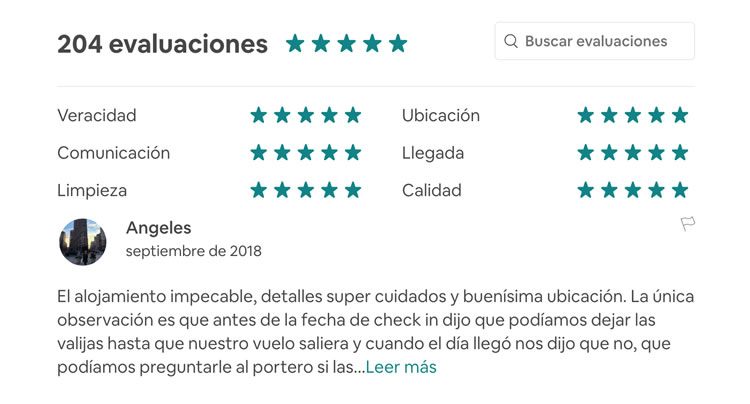 Pictures tell us a lot about the listings. For example, if photos of key rooms are missing, then you should probably assume that the host doesn't want to show them for some reason. Or if the pictures are too perfect, remember how disappointing it is to order a burger and compare the thingy on the tray with the shiny picture over your head. Low-quality pics may be the real thing here.
Airbnb allows for the use of coupons. To use them, after choosing a listing, you should enter the code on the checkout page on new reservations, after selecting your payment method. You cannot use them with existing reservations, though. If your host cancels the reservation, you will be able to use the coupon on a new reservation, as It remains active. But if you cancel, then the coupon cannot be used again. Also, when a coupon expires, it cannot be re-activated, it can never be transferred or applied retroactively.
All transactions should be made on the Airbnb platform. If someone asks you to complete any form of payment outside the website, you should say no and immediately inform Airbnb. All the safety measures ensured by Airbnb are lost once the transaction is moved away from the platform, as well as all benefits and refund rights associated with the rental.