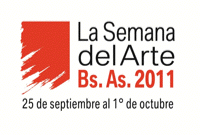 Next Sunday, September 25, the expected Art Week starts in Buenos Aires. In the 8th edition of the most important art event in Buenos Aires and Argentina, over 100 art galleries, museums and culture centers will open its doors to locals and tourists so that they can enjoy guided tours, conferences, concerts and a wide range of art-related activities, such as the well-known Gallery Nights.
Everyday, until Saturday, October 1, free activities for both adults and children will take place in order to create a closer bond between people and art. Among said activities, Gallery Nights are, undoubtedly, the most outstanding one. Gallery Nights will take place on Wednesday (in Palermo and Belgrano neighborhoods), Thursday (in San Telmo y Puerto Madero neighborhoods) and Friday (in Recoleta and Retiro neighborhoods, and Downtown Buenos Aires). Check out the whole schedule and get more information about the different activities organized during Art Week in Buenos Aires.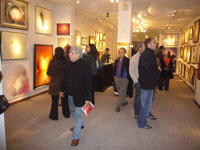 The different art spaces located in the neighborhoods of Recoleta, Belgrano, Palermo, Retiro, Puerto Madero, San Telmo and Downtown Buenos Aires will be turned into the main stage of this new edition of Art Week. As of Monday, September 26, the guided tours will start at 4.30 pm from each of the abovementioned neighborhoods. For more information about the different tours and meeting points, click here.
Besides, Hope Funds will purchase 3 works by emerging artists in each of the Gallery Nights tours to be raffled among those who fill in the draw coupon, which you can download and enter it in the boxes provided at the following addresses:
Palermo: Pabellón 4 – 1332 Uriarte St.
San Telmo: Wussmann – 570 Venezuela St.
Retiro: British Arts Centre – 1333 Suipacha St.