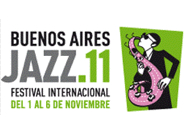 Buenos Aires, characterized by its culture, will organized again the Buenos Aires Jazz International Festival 2011, which will take place from November 1 to November 6 at different venues: Teatro Regio, Centro Cultural Recoleta, Complejo Cultural 25 de Mayo, Teatro Coliseo, Notorioius, La Trastienda Club y Café Vinilo.
This new edition of the most important Jazz Festival in Argentina will have 240 local and international musicians that come to play in Buenos Aires for the first time, outdoor concerts, jam sessions, jazz unplugged, and films, photographs, workshops, master classes and exhibitions related to this music genre originated in the United States of America.
Buenos Aires Jazz International Festival 2011 has a varied schedule and offers a wide range of activities that honor the huge diversity and colors that characterize jazz. For this reason, there will be American artists from the jazz cradle, exponents of European jazz and of the new generation of Latin American musicians, and the best local artists.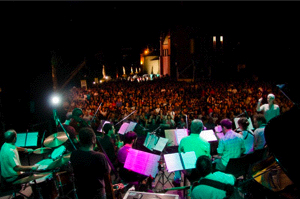 Each night of the Festival will be close by a massive and spontaneous jam session in which both musicians and the audience will participate. Besides, Buenos Aires Jazz International Festival 2011 also offers workshops, master classes, conferences, films and exhibitions related to jazz.
True jazz lovers cannot miss this unique opportunity of enjoying the spontaneity and diversity of this genre in one city.
Addresses:
Teatro Regio – Av. Córdoba 6056
Centro Cultural Recoleta – Junín 1930
Complejo Cultural 25 de Mayo – Av. Triunvirato 4444
Teatro Coliseo – Marcelo T. de Alvear 1125
Notorious – Callao 966
La Trastienda Club – Balcarce 460
Café Vinilo – Gorriti 3780