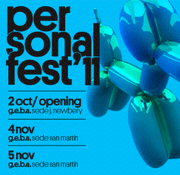 Rock is back in Buenos Aires thanks to Personal Fest 2011. This time, Personal Fest 2011 will present new and classic international artists that will perform in three gigs to take place at GEBA Stadium (Jorge Newbery and San Martín venues). Again, Personal Fest will leave a mark on Argentina's rock history.
The Opening of this new edition of Personal Fest –to take place on October 2 (Sunday) – will be the famous multi-instrumentalist composer Lenny Kravitz, who is touring around the world to present his latest album Black and White America. Of course, he will perform his classic international rock songs, such as Are You Gonna Go My Way, Fly Away and Stand By My Woman.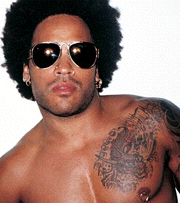 Lenny Kravitz at GEBA (Jorge Newbery venue), Buenos Aires. Tickets:
VIP Field $ 500 + $ 50*
Stand Unreserved $ 350 + $ 40*
Field $ 220 + $ 30*
Goldfrapp, the English electronic duo, will be the first main dish on November 4 (Friday). The bet is doubled with Beady Eye, the new band led by ex Oasis Liam Gallagher, who will present their first album Different gear, still speeding (2011). The closing of the second Argentina Personal Fest 2011 gig will be The Strokes, the emblematic New York band led by Julian Casablancas, who will perform all the hits from Is This It (2001), Room On Fire (2003) and First Impressions of Earth (2006), apart from presenting their fourth album Angles (2011).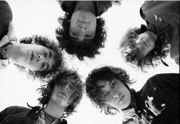 The Strokes, Beady Eye and Goldfrapp at GEBA (San Martín venue), Buenos Aires. Tickets:
VIP Field $ 500 + $ 50*
Field $ 220 + $ 30*
On November 5 (Saturday), the Puerto Rican band Calle 13 will be in charge of opening the third and last Personal Fest 2011 gig, presenting a show in which they will perform the greatest hits of their four albums: Calle 13 (2005), Residente o Visitante (2007), Los de atrás vienen conmigo (2008) y Entren los que quieran (2010). As if it was not enough, Sonic Youth, the alternative rock band formed in New York during the 80's, will also play at Personal Fest 2011, making people have fun with their hits. The closing will be the most famous Australian band in the world: INXS, who will perform with their new leading voice Ciaran Gribbin for the first time in Argentina.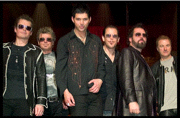 INXS, Sonic Youth and Calle 13 at GEBA (San Martín venue), Buenos Aires. Tickets:
VIP Field $ 500 + $ 50*
Field $ 220 + $ 30*
Buy your Personal Fest 2011 tickets at TopShow or phone 4000-2800. Season Tickets are offered for two or three gigs of Personal Fest 2011:
Season Ticket for three gigs:
VIP Field $ 1350 + $ 150*
Field $ 594 + $ 90*
Season Ticket for two gigs (November 4 and 5):
VIP Field $ 900 + $ 100*
Field $ 396 + $ 60*
(*) Prices do not include service charges and delivery costs.