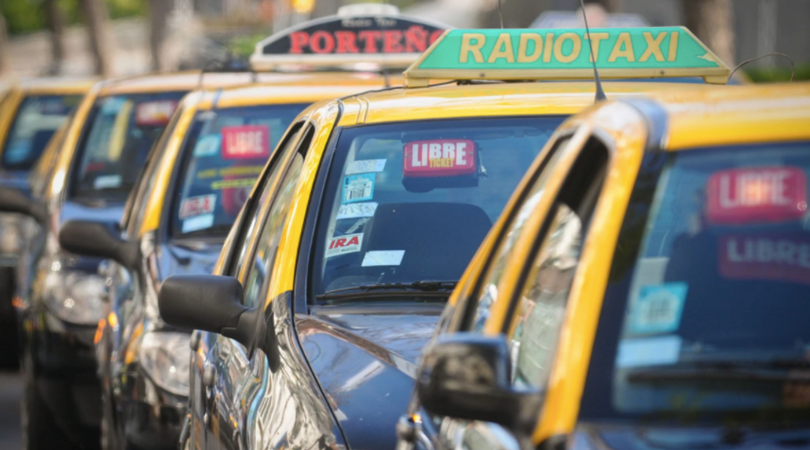 The size of Buenos Aires requires people to have a strategy to travel around it and enjoy its different spots. That's why Buenos Aires offers a wide transportation network formed by buses, taxis and metro lines, ideal to tour around the city both during the day and at night. Besides, in case of trips to other cities in Argentina, these means of transportation are perfect to get train and bus stations.
Public transport in Buenos Aires
Undoubtedly, the best means of transportation in Buenos Aires is the metro, since it allows people to move quickly around the city center and avoid traffic jams. Six lines compose Buenos Aires metro network. Four of them (A, B, D and E) leave from different neighborhoods and converge in Downtown Buenos Aires. There are also two lines that connect the other four lines, linking important spots of the city, such as Retiro and Constitución train stations. Metro tickets costs AR$1.10.
There are 180 bus lines in Buenos Aires that cover the city, crossing all its neighborhoods and even linking the City of Buenos Aires with remote neighborhoods. It is important to bear in mind, specially for tourists, the bus lines reach neighborhoods that are not connected by metro lines, such as Nuñes, Palermo (Soho and Hollywood), Versalles and Villa Devoto, among others. Another tip is to take into account that there are huge quantities of cars in Downtown Buenos Aires during the week, so you will have to be patient and try to enjoy your journey on the bus. Bus tickets depend on the distance; however, the average cost is AR$1.25.
There is a third option as regards of public transport: taxis. Known for its colors, black and yellow, they are the most comfortable and quick means of transportation but, at the same time, the most expensive. The fare is formed by a fixed price and an additional fare indicated by the taximeter that depends on the mileage. In tourist areas, it is very easy to find taxis on the streets, which can be identified by a red luminous sign on the left that reads: LIBRE (Free in Spanish). For your comfort and security, there are several companies that send taxis to the indicated address, a similar service to the one offered by remise agencies.