U2 PRESENTS ITS SPECTACULAR SHOW IN BUENOS AIRES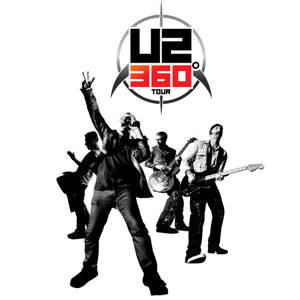 After launching in 2009 its last studio album No Line on the Horizon, the succesful Irish band U2 is back on a new worldwide concert tour, called U2 360° Tour, that took them to 14 European cities and around the USA, and will take them for the third time to Buenos Aires, Argentina, to perform before several thousand people at the recently refurbished Estadio Único de La Plata on March 30, April 2 and April 3, 2011.
Supported by the excellent English band Muse, Bono –U2 leader – and his faithful partners will display their talent on an amazingly designed stage that will include a 360° screen –after which the tour was named – and a light system that will color up the show.
If you are planning to travel to Argentina in order to go to this spectacular U2 concert, nothing better than staying at a furnished apartment for temporary rent in the City of Buenos Aires, since you will find everything you may need for an enjoyable stay: you may walk around its main neighborhoods, go out to have dinner at prestigious restaurants, visit excellent museums and cultural centers, go to nice theater performances, etc.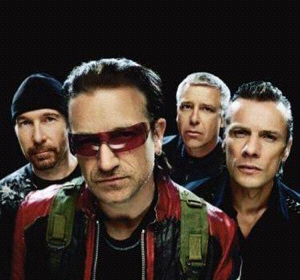 Besides, Buenos Aires has a wide variety of means of transportation to get to La Plata: hundreds of taxis, two bus companies that runs from Retiro Bus Station, and have several stops on 9 de Julio Avenue and, finally, at Constitución Station; a direct railway to La Plata from Constitutción Train Station; and vans that go from Buenos Aires to La Plata, and viceversa, every half an hour.
MORE INFORMATION ABOUT U2 IN ARGENTINA
* Estadio Único de La Plata Address: Between 32nd and 25th Avenues, and 526th and 21st Streets.
* Ticket price (Venue map at Ticketek):
Red Zone: AR$ 1300 + AR$ 195*.
Stand: AR$ 1200 + AR$ 180*.
Stand: AR$ 1100 + AR$ 165*.
Stand: AR$ 875 + AR$ 135*.
Stand: AR$ 650 + AR$ 100*.
South Stand: AR$ 550 + AR$ 85*.
Field: AR$ 310 + AR$ 50*.
North Stand: AR$ 155 + AR$ 25*.
(*) Prices do not include service charges and delivery costs.