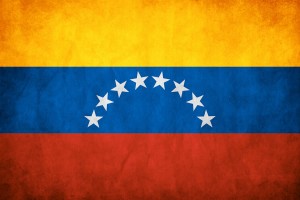 During the last few years, the number of people from the Venezuelan Community has grown in the City of Buenos Aires. According to the information given by the "Direccion Nacional de Migraciones" (Migration entity in Argentina), this organization used to issue around 200 residencies a year, and, during the last year, it has issued 1.500 residencies. This proves that the Venezuelan community has become known in Buenos Aires and in Argentina.
These days, the Venezuelan people that reside in Buenos Aires who would like to taste a bit of their Venezuelan flavors may go to one of the restaurants that specialize in Venezuelan dishes (where one of the most popular dishes are the "arepas"). Some of the Venezuelan restaurants in Buenos Aires are the "Arepa Buenos Aires" (located in Estado de Israel 4316, neighborhood of Almagro), and "Caracas Bar" (located at Guatemala 4802, neighborhood of Palermo).
In Buenos Aires, there are many entities that may help the Venezuelan people to clear any doubts or help them. On of the institutions is the "Asociación de Venezolanos en la República Argentina" (ASOVEN).
Moreover, Venezuelans and all those interested in Venezuela may go to the Embassy of the Venezuelan Republic in Argentina. The Embassy of Venezuela in Buenos Aires is located at Av. Luis María Campos 170. The hour of business are from Monday to Friday from 9:00am to 1:00pm and from 2:00pm to 4:00pm.For more information visit the embassy website.
According to a study by the CEDEM and "la Dirección General de Estadística y Censos" in the City of Buenos Aires are varied types of accommodation chosen by the Venezuelan university students that are installed for periods longer than three months in Argentina. 61% preferred for temporary rent apartments, 18% family homes and the remaining 21% is split between hostels, homes of friends or relatives and university residences.
In addition, there are many blogs or forums where you can find some answers or ask for help if you need to issue some documents, or want to find a job, etc. and you have just arrived to Buenos Aires from Venezuela. This websites are made for Venezuelan people to get in touch and share information.The Venezuelan community in Buenos Aires has grown during the past few years, and so, the Venezuelan culture is being known in Argentina, so that everyone can get to know it and all those Venezuelan in Buenos Aires can feel a bit closer to home.