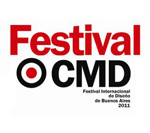 From October 28 to October 30, the Buenos Aires International Design Festivalwill take place: three days to image the city of the future through several expositions, conferences, workshops, installations and performances. The third edition of this expected event will take place at CMD (Metropolitan Design Center), a huge building located in Barracas neighborhood that is exclusively dedicated to design, art, publicity, photography, cinema, music and books.
This year people attending to the Buenos Aires International Design Festival will participate of a wide range of activities. Check out some of them:
Street Photography: A wonderful exhibition of photos taken in Buenos Aires by different artists that want to share their view of the city.
Conversation: An installation by Estudio Cabeza that will create a space to socialize, both inside and outside CMD building.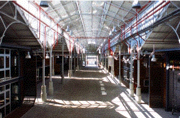 Urban Antrhopology: A video-installation where two films will be screened: "Un recorrido en metrobus por la ciudad" and "Ganar la calle".
Terraces in Buenos Aires: A reproduction of the traditional terraces of Buenos Aires that provides a nice view of the streets.
Urban Publicity: A selection of winner short films at Festival de Cannes Lions that will be screened on a video-installation.
Workshop of Ideas: Workshops that will be focused on the CMD, the Buenos  Aires city and its projects.
Designing Process: An exhibition of the best works by students from different educative institutions from Buenos Aires city.
International CMD Conference: Presentations related to design in charge of special guests from different cities of the world.
Business Tables: Meetings between international purchasers and local entrepreneurs aiming at promoting business related to the design industry.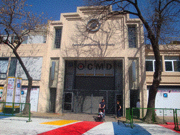 International Room: The different cities of the world announce their next projects.
Nomadic Cultural Center: Design for children.
Palermo on Bike: Different cycling tours organized by designers to show their favorite places in Buenos Aires.
The Buenos Aires International Design Festival inauguration party will be on October 28 at 7pm. This festival will open its doors for three days at the CMD from 10am to 8pm.
If you are a design lover, do not miss the Buenos Aires International Design Festival 2011.