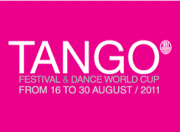 Tango is one of the emblematic symbols of Argentina and, particularly, of Buenos Aires. This musical genre, together with its distinctive and sensual dance, was born at the end of the 19th century in the suburbs of Buenos Aires, grew quickly in popularity and was internationally spread.
After tango was declared Intangible Cultural Heritage by UNESCO in 2009, it grew in importance and scope in the world. For this reason, the Buenos Aires City Administration organized again the most prestigious tango festival in the world, in which the best dancers participate and memorable shows are presented: the Tango Festival & Dance World Cup of Buenos Aires 2011.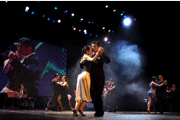 This time, the festival will take place from August 16 to August 30, 2011, in Buenos Aires Exhibition Center (Centro de Exposiciones de Buenos Aires) located on 2231 J.E. Couture St. (between Vaz Ferreira St. and Libres del Sur Av.), Recoleta. Along the two weeks, tango will be the only and main character in concerts, milongas with alive performances, conferences, thematical exhibitions, shows, films, book presentations, album launchings, dance classes and the great dance world cup in its two categories: Salon Tango and Stage Tango.
Take advantage of your visit to tango's cradle to enjoy the best tango shows in Buenos Aires. For more information about the best tango shows in Buenos Aires, click here.