Everybody knows that Buenos Aires is a city that never sleeps: lights, theaters, music, bars, restaurants and all types of entertainments to satisfy all kind of tastes, at any time in the main neighborhoods. We want to share with you, readers, a selection of the best discos and nightclubs in Buenos Aires to help you discover Buenos Aires nightlife.
Palermo is one of the main neighborhoods people choose to have fun at night because it offers a wide variety of nightclubs: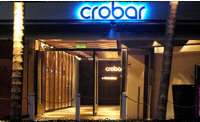 Amerika: The best-known gay-friendly nightclub in Buenos Aires is Amerika, where on Friday and Saturday you can dance, sing, enjoy performances and drink whatever you want for a low cost.
Club Araoz: Located in the heart of Palermo neighborhood, Club Araoz offers a carefully-selected music, accompanied by excellent drinks and videos. Besides, you can go earlier and have dinner while you enjoy a unique show.
Crobar: Located only a few meters away from the famous Palermo lake, Crobar is the best nightclub to go dancing to the rhythm the most prestigious local and international djs play.
Groove: Opened only a year ago, Groove offers a wide variety of national and international shows in order to combine different styles and art expressions and to become one of the best nightclubs in Buenos Aires.
Honduras Hollywood: The elegant and glamorous nightclub Honduras Hollywood offers the best music and exquisite drinks that will change the flavor of the night. Besides, you can have dinner in Honduras Hollywood while you enjoy live performances and get ready to dance until dawn.
Ink: The exclusive nightclub Ink gathers every night the coolest people in Buenos Aires because it is one of the best places to go dancing and enjoy the typical Porteño night in the heart of Palermo neighborhood.
Kika: From Tuesday to Saturday, Kika presents an innovative proposal to have fun in Buenos Aires at night: live performances of bands and djs to create a sophisticated environment.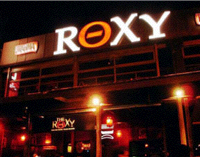 Niceto Club: Undoutedly, Niceto Club has become a classic of Palermo's nightlife. Since 1998, Niceto Club gathers different type of styles, artists and people. Pop, rock, reggae, hip-hop, dance, tango, soul, funk… are only some of the sounds that vibe every night at Niceto Club.
The Roxy: Located at the mythincal Arcos de Palermo, only a few meters away from the Planetarium, The Roxy merges all trends in one place: rock, disco, dance, reggae and so much fun. Besides, the best local and international artists have performed on its stage to present intimate and unforgettable shows.
Wet Club: Located in the heart of Palermo, Wet Club offers all types of fun: chill-out, lounge, funk, retro, dance and Latin music mark the rhythm of the dancefloor every weekend in Wet Club.
Esperanto: The prestigious nightclub Esperanto has become the meeting place of the coolest people and celebrities in Buenos Aires. In Esperanto you can also have dinner while getting ready to live an unforgettable night with friends.
Liquid: Apart from boasting the best national and international music, Liquid inaugurates every night with exquisite dishes in order to get you ready to dance to the rhythms you like the most.
Famous for its beauty, Puerto Madero, alongside Costanera, also has a wide variety of nightclubs:
Asia de Cuba: The elegant and glamorous nightclub Asia de Cuba is the best option to exigent people. The luxurious Asian decoration, combined with the sounds from Río de la Plata, makes an excellent environment to enjoy Puerto Madero's nightlife. Besides, before dancing, Asia de Cuba offers exquisite dishes.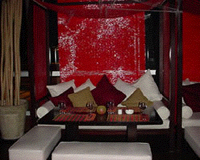 La Diosa: At midnight, once guests finish having dinner and enjoying the show, La Diosa becomes one of the coolest nightclubs in Buenos Aires. Its modern decoration and its closenss to the river turn La Diosa into the ideal place to discover Buenos Aires nightlife.
Pacha: Located in front of the river, Pacha is the biggest nightclub in Buenos Aires. On its dancefloors, techno, house and dance music are the main characters. Djs play a leading role at Pacha's night, famous for presenting the most prestigious djs in the world.
In Downtown Buenos Aires, there are also excellent nightclubs to have fun with friends: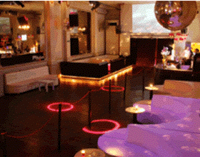 Bahrein: Located in Downtown Buenos Aires, Bahrein offers three different dancefloors in the same place: The Yellow Bar, XSS and Funky Room. Bahrein merges different music styles in order to satisfy all its guests.
Previous Buenos Aires: from the city center, Previous Buenos Aires receives all types of people every Friday and Saturday. Besides, Previous Buenos Aires has a restaurant that offers a unique show.
Even though Belgrano neighborhood is famous for its quietness, it also has a spectacular nightlife to offer: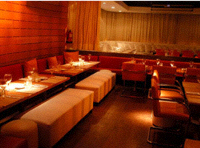 Club 74: Since 1958, Club 74 has opened its doors every weekend in Belgrano. This nightclub had its golden age during the 70's and the 80's, when disco, funk and soul music were on their peak. Travel through time visiting Club 74.
Frere: Located in Belgrano, just a few meters away from Las Cañitas neighborhood, Frere is a nightclub and restaurant at the same time, where music and fun are the main characters of the night.
Rumi: From Wednesday to Saturday, have fun in Rumi. Located in Belgrano neighborhood, Rumi combines all music styles to make you dance non-stop. Besides, Rumi has a nice restaurant to have dinner.