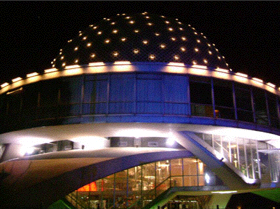 The Planetario is one of the emblematic symbols of Buenos Aires and its aim is to promote studies related to astronomy. Some months ago, the Planetario was refurnished and upgraded its technology to screen its showing and to reopen offering a free tour between 2.30 pm and 5.30 pm until December 31st.
Located in Palermo, the Buenos Aires Planetario "Galileo Galilei" has a particular structure, special to the shows it offers. So, thanks to the incorporation of a new star projector, a full-dome immersive video system, a refurbished dome and 280 4D seats, the experience of digging into the space will be much more real and intense.
The new technologies will allow visitors to find the precise location of the Sun; contemplate the different Moon phases and millons of stars simoultaneously; and enjoy simulations of atmospheric effects (such as refraction and stars twinkling) and constellation projections, among other interesting activities.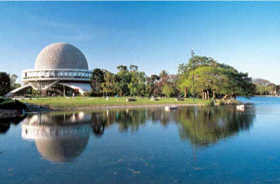 The most fascinating activity is the virtual environment experience, in which visitors will have the opportunity of contemplating simulation of eclipses and meteor showers.
Planetario "Galileo Galilei", open to the public from 1 pm to 8.30 pm, is located on the intersection of Sarmiento and Figueroa Alcorta Av., a place where tourists may also practice outdoor activities in Buenos Aires. So, what would be better than staying at a furnished apartment for temporary rent close to Palermo Woods? Check out this selection of our coziest flats in Palermo neighborhood:
Cozy studio apartment for two people in Palermo.
Spacious two bedroom flat for four people close to Buenos Aires Planetario.