Nowadays, Las Cañitas has a very different appearance from the one it had in 1800. On those days, there were only houses with big gardens. Today, there are plenty of modern high buildings and lofts. The huge green spaces and the quietness of the area have been turned into one of the most important gastronomic centers in the city, where day and nightlife is constant. The development of Las Cañitas started with the opening of some restaurants and bars. Now it has become one of the most requested areas among entrepreneurs and one of the neighborhoods most visited by young Porteños and lovers of good cuisine. Take a look at the 4 most important bars in Las Cañitas:
JACKIE O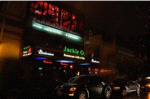 Strategically located in Las Cañitas neighborhood, Jackie O has the best music and environment to guarantee an unforgettable night. Jackie O is, simply, a typical pub: a large bar over a colorful background full of bottles, and lamps imported directly from England are the perfect scenario to enjoy Buenos Aires nightlife. Its proposal is modest from the beginning: simple but plentiful dishes, exquisite and affordable drinks, and the best music to have fun with friends.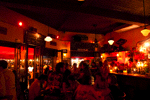 From the heart of Las Cañitas neighborhood, Novecento combines classic and modern flavors in excelent dishes and drinks. In this warm and cozy environment, Novecento offers a distinguished service inspired in international cuisine and the typical Argentine dishes, adding special innovations by its chef Gabriel Medici. After dinnertime, cocktails and drinks get on stage of the wonderful play presented every night at Novecento.
SUPERSOUL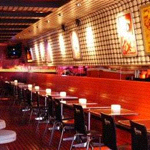 With a New-Yorker style, but located in the modern Las Cañitas neighborhood, Supersoul is a cool bar where music lives in every drink served by the bartender. Its owner, Argentine rock star Zorrito Von Quintero, has the great idea of adding sushi to its menu, offering a high-level gastronomical service. Besides, it has outdoors tables. Your nights at Supersoul will be funny, noisy and perfect to party with friends until dawn.
VAN KONING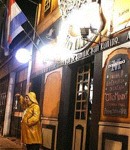 Experience the genuine Dutch spirit without leaving Buenos Aires in Van Koning. Located in Las Cañitas neighborhood, this spectacular bar with dark walls, soft lights, a wooden bar and stone floors exhibits a 17th century aesthetic, apart from serving the most exquisite beers in the world: Dutch, Argentine, Canadian, English, Czech, Belgian, Japanese, Chinese and German beers. Undoubtedly, Van Koning is an obligatory stop during your visit to this cosmopolitan city.
Las Cañitas universe is being continually refreshed and offers the best nightlife. Undoubtedly, it is a great option to have fun and relax, listen to good music and taste delicious dishes.