What do we do with our children during winter holidays in Buenos Aires? Mum, Dad, do not panic! The mythical Corrientes Av also offers shows to entertain our children and have fun in family. Check out this careful selection of the most acclaimed shows for children in Buenos Aires:
LA NOVICIA REBELDE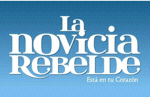 Directed by Jonathan Butterell, the acclaimed musical La Novicia Rebelde (The Sound of Music) is currently performed at Teatro Opera Citi with over 30 artists on stage and a spectacular orchestra playing live. Mary (Laura Conforte) is a particular novice sent to Captain Georg von Trapp's (Diego Ramos) house as a governess. Mary gains the love of the Trapps and the audience through music.
Schedule: Tuesday 5pm – Wednesday 5pm – Thursday 8pm – Friday 8pm – Saturday 4pm and 8pm – Sunday 3pm and 7pm
Playing at Teatro Opera Citi – Av. Corrientes 860 – Tel. (54 11) 4556-8248
FLAVIA PALMIERO Y LA OLA VERDE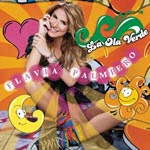 25 years after its debut on TV, Flavia Palmiero y La Ola Verde is back on stage with its classic repertoire of unforgettable songs, such as "La ola está de fiesta", "Sr. Semaforo", "El Ratón Pérez", "Teléfono Rock" and "Me voy a hacer pipí, papá". Relive one of the best and most successful shows for children at Teatro Maipo, the same theater where, 22 years ago, over 60,000 people danced and sang with Flavia.
Schedule: Saturday 3pm – Sunday 3pm
Playing at Teatro Maipo – Esmeralda 449 – Tel. (54 11) 4394-5521
LA CASA DE DISNEY JUNIOR CON TOPA Y MUNI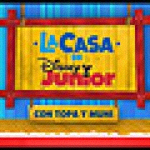 The successful TV program La Casa de Disney Junior con Topa y Muni opens for the first time at Teatro Metropolitan. Children and adults will sing and have fun with this beautiful musical produced by The Walt Disney Company Latin America, Piedra Mala Producciones SRL and Ozono Producciones SRL. Songs, dance, games, guessing riddles, puzzles and joy in a show ideal for the younger ones in the family.
Schedule: Saturday 3.30pm and 5.30pm – Sunday 3.30pm and 5.30pm
Playing at Teatro Metropolitan – Av. Corrientes 1343 – Tel. (54 11) 5277-0500
EL SAPO PEPE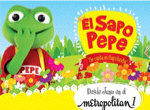 Take your children to know the true story of El Sapo Pepe (Pepe the Toad) and his life in Sapolandia (Toadland), during a strange day in which two crazy scientists try to kidnap Pepe. Songs and choreographies that will surprise both children and adults.
Schedule: Saturday 3pm – Sunday 3pm
Playing at Teatro Metropolitan – Av. Corrientes 1343 – Tel. (54 11) 5277-0500
EL ARCOIRIS DE ROCIO
Starred by Rocío Guirao Díaz, and written and directed by Reina Reech, El Arcoiris de Rocío (Rocío's Rainbow) is a nice musical comedy in which excellent artists and dancers, such as Juana Repetto, Charly G., Sabrina Artaza, Gisela Bernal, Gabriel Usandivaras and Carlos Bernal sing and dance. Go with your children and live a colorful, surprising and dreamlike afternoon at Teatro Broadway.
Schedule: Saturday 2.30pm and 5pm – Sunday 2.30pm and 5pm
Playing at Teatro Broadway – Av. Corrientes 1155 – Tel. (54 11) 4382-2201