Palermo is one of the most interesting neighborhoods in Buenos Aires. Not only does it have several entertainment options and gastronomic offers, but it also has a wide variety of museums that exhibit the best Argentine art and history. Check out the 5 most important museums located in this beautiful neighborhood of Buenos Aires.
MUSEUMS IN PALERMO
MALBA
The mission of Museo de Arte Latinoamericano de Buenos Aires (Malba) is to foster people's knowledge in Latin American artists. To do so, Malba exhibits an excellent collection of works from the 20th century, including paintings, sculptures, drawings, engravings, collages, photographs, installations and objects. Besides, Malba organizes a wide variety of temporary exhibitions,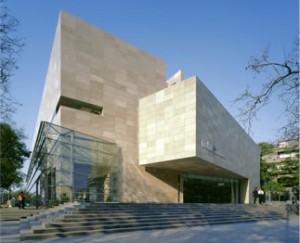 has its own cinema where old and recently-released films are screened, develops cultural activities, and has a nice store and a prestigious Palermo-style restaurant.
MUSEO DE ARTE POPULAR
From Palermo neighborhood, Museo de Arte Popular exhibits a beautiful collection of different types of Argentine popular art. Specialized in handicrafts, the Museo de Arte Popular collection includes objects made of plate, cloth, leather, glass, bone and wood, both contemporary and from the last decades of the 19th century. Besides, the museum has documents that provide information about the social and historical context of the exhibited elements. One of the main attractions is the small collection of carnaval costumes donated in 2005 by Corrientes province.
MUSEO DE ARTES PLÁSTICAS
Inaugurated in 1938, Museo de Artes Plásticas Eduardo Sívori exhibits plastic art works from several Argentine generations. This prestigious museum, located in front of Rosedal, in Palermo neighborhood, includes works from the past and, above all, present centuries. Nowadays, Museo de Artes Plásticas Eduardo Sívori has a great room for the permanent exhibition and several rooms for temporary exhibitions. Besides, it features a garden with nice sculptures, a library, a theater where plays are performed, a store and a luxurious coffee store.
MUSEO METROPOLITANO
Located in the heart of Palermo neighborhood, in the prestigious Palacio Anchorena, the famous Museo Metropolitano has excellent rooms where important painting, sculpture and photograph exhibitions are organized, as well as cultural activities, conferences and concerts. This museum has a collection of photos from El Mundo newspaper and a collection of engravings by Da Vinci. Besides, Museo Metropolitano provides language courses, art history courses, and music for children courses, among others.
MUSEO EVA PERÓN
From Palermo neighborhood, Museo Eva Perón has thirteen rooms for the permanent exhibition and one for the temporary exhibitions that explore the fantastic history of Eva Duarte, from her childhood and her youth as an actress, until her political life as the First Lady to Juan D. Perón and her tragic death. Museo Eva Perón exhibits photos, articles from newspapers, objects from that time and elements that were once owned by Evita, such as luxurious dresses, shoes, hats, purses, etc. People interested in history may enjoy fragments of Leonardo Favio's film based on Perón life at the auditorium or leaf through books in the library.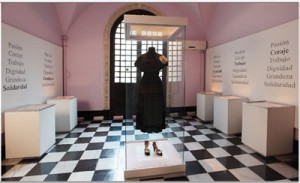 If you are thinking of stay close to this museum check out accommodation near to the Museum.
MORE INFORMATION ABOUT THE MUSEUMS:
MALBA: 3415 Figueroa Alcorta Av. , Tel.: 4808-6500
MUSEO DE ARTE POPULAR: 2373 Del Libertador Av. , Tel.: 4803-2384
MUSEO METROPOLITANO: 3217 Castex St. , Tel.: 4803-4458 ,
MUSEO DE ARTES PLÁSTICAS: 555 Santa Isabel Av. , Tel.: 4774-9452
MUSEO EVA PERÓN 2988 Lafinur St. , Tel.: 4807-0306