JAPANESE LANDSCAPES IN THE HEART OF PALERMO NEIGHBORHOOD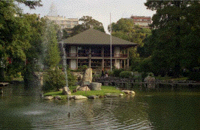 The magical Buenos Aires Japanese Garden was built in the prestigious Palermo neighborhood, in 1967, in order to celebrate the State visit to Argentina by then-Crown Prince Akihito, current Emperor of Japan. This beautiful green space reproduces the typical gardens that were traditionally built in Japanese houses.
Walking around Buenos Aires Japanese Garden is breathing the millennial culture of Japan. As they walk, visitors may contemplate the beautiful typical landscape of this ancient Oriental country, which combines some elements, such as a crystalline lake full of colorful carps, rocks of different shapes and sizes, several types of bridges, and both local and Japanese vegetation.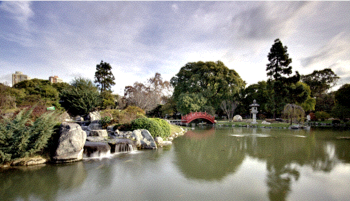 Buenos Aires Japanese Garden has, apart from the huge garden, a building built in the typical Japanese style, where several shows, performances, cultural activities and courses take place. Besides, it features a small permanent exhibition of Japanese culture, a nursery where bonsais are sold, a beautiful store, a tea house and an elegant restaurant –the perfect place to taste exquisite Japanese dishes prepared by the best cooks in the country.
Immerse yourself in the ancient culture of the Oriental country by taking the guided tour organized every afternoon by Buenos Aires Japanese Garden and discover all the secrets hidden in this magical Zen garden.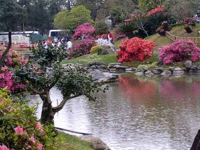 Thanks to its extraordinary location in Palermo neighborhood, visitors may also enjoy a nice walk around Rosedal, skate around Palermo lake, visit the wonderful Galileo Galilei Planetarium and feed animal at the Buenos Aires Zoo.
MORE INFORMATION ON BUENOS AIRES JAPANESE GARDEN:
Address: Figueroa Alcorta Av and Casares Av.
Tel: 4804-4922 int. 19
Visiting Hours: Everyday, from 10am to 6pm
Admission Ticket:  Consult
Guided Tour: Free guided tours start everyday at 3pm. For more information on guided tours, phone 4804-4922 or send an e-mail to informes@jardinjapones.org.ar
How to get there: If you travel by bus, you can take the following bus lines: 10, 15, 37, 59, 60, 67, 93, 95, 102, 108, 118, 128, 130, 141, 160 and 188. Another possibility is to take Metro Line D and get off at Scalabrini Ortiz Station.