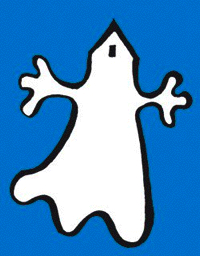 When the sun sets and the city is ready to sleep, the sinister part of Buenos Aires rises, since it can take advantage of darkness to hide its crimes, curses, myths and urban legends. Buenos Aires Misteriosa is an original tour around different neighborhoods of this cosmopolitan Argentine city consisting in visiting the houses and places where the most famous murderers in Buenos Aires lived and committed horrifying crimes.
Accompanied by sinister music, Alejandra Parets narrates the terror stories related to ghosts and crimes included in Buenos Aires Misteriosa tour. Organized by Zigiotto Viajes, the tour offers three options. Option I covers the neighborhoods located in the southern area of the city (Montserrat, Constitución, Parque Patricios, Barracas, San Telmo and San Nicolás) every Friday at the evening; option II covers the neighborhoods located in the northern area of the city (Balvanera, Retiro, Recoleta, Palermo, Colegiales and Chacarita) every Saturday at the evening; and option III covers the Downtown area and the famous Recoleta Cemetery every Sunday in the afternoon.
The 42 curious passengers on the Buenos Aires Misteriosa tour bus will see the house where María de las Mercedes Bernardina Boya Aponte de Murano –better known as Yiya Murano, the Montserrat poisoner – used to live, Santa Felicita Church, built to honor Felicita Guerrero de Alzaga, who was murdered by an unrequited lover, the old Yamil restaurant where Emilia Basil, after killing her lover, used his body parts to stuff pies, etc.
Do not miss your opportunity of knowing the dark side of Buenos Aires.
For more information about Buenos Aires Misteriosa tour, click here.