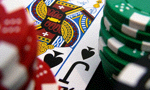 Buenos Aires has always been a never-sleeping city offering a wide variety of entertainment options that are constantly changing according to the demands of locals and tourists. Among the main attractions in Buenos Aires, we could name Casino Puerto Madero. Known as "floating casino", Casino Puerto Madero is located in Puerto Madero –one of the most prestigious, luxurious and modern neighborhoods in Buenos Aires, – only five minutes away from Downtown.
Casino Puerto Madero offers fun and magic everyday. In its two four-level ships –called "Estrella de la Fortuna" (Lucky Star) and "Princess", – there are over 1500 slot machines and 150 game tables, apart from a high-level restaurant, a beautiful pub where excellent shows are carried out, bars to enjoy drinks, a luxurious store, an exclusive poker room and an elegant VIP room.
As regards admission to Casino Puerto Madero, it is free 24 hours everyday, including cloakroom and parking lot. Besides, Casino Puerto Madero offers a free transfer from Córdoba Av. and Leandro N. Alem Av., which runs 24 hours everyday on a 15-minute frequency. Casino Puerto Madero accepts cash, debit card and credit card. It also has several ATMs and a currency exchange office.

Undoubtedly, Casino Puerto Madero is an international entertainment center that became a true emblematic symbol of Buenos Aires. So, during your visit to Buenos Aires, consider the idea of spending a night enjoying yourself at Casino Puerto Madero.
Elvira Rawson de Dellepiane s/n, Dársena Sur, Puerto Madero, Buenos Aires, Argentina
Tel.: 4363-3100