Undoubtedly, asado is the most celebrated Argentine dish. The main ingredient of this traditional meal is, of course, Argentine meat, famous around the world for its high quality and exquisite taste. However, Argentine asado is also known for the wide variety of meat cuts and achuras (offall) that are cooked on the grill: tira de asado (chuck ribs), bife de chorizo (strip loin steaks), vacío (flank), lomo (tenderloin), entraña (thin skirt steak), molleja (sweetbreads), chinchulín (chitterlings) kidney, morcilla (blood sausage), chorizo (spiced pork sausage), etc. Beyond the excelent Argentine products to make an asado, there is another fundamental ingredient: the asador (cook). So we present 5 of the best grill-rooms in Buenos Aires, where you may experience the real taste of an Argentina asado accompanied by delicious wines: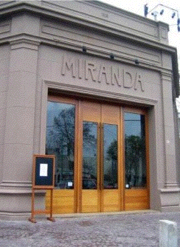 Miranda is a modern grill-room located in Palermo Hollywood, the coolest neighborhood in Buenos Aires. Its spacious room is rustically decorated with wooden and iron details, making it a comfortable and warm place. In Miranda, the grill is right there for everybody to see their dish from its preparation stage until the waiter finally brings it to their table, while they drink a cup of one of the over-90 wines from the exclusive wine cellar. Even though Miranda specializes in asados accompanied with salads or grilled vegetable, the menu also includes vegetarian dishes, gourmet salads and several sandwiches. Desserts, breads and cakes are homemade. Besides, Miranda has a bar where clients may wait for their table drinking something or eating a classic choripán (a sandwich of chorizo).
Costa Rica y Fitz Roy – Palermo Hollywood – 47714255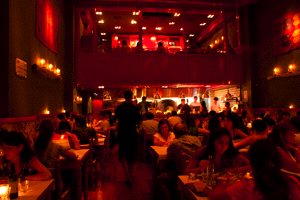 After the great success of Las Cabras in Palermo, Las Cabritas was opened in Las Cañitas neighborhood. Both grill-rooms have the same concept: offering a wide gourmet menu with local color, in which the main role is undoubtedly played by the globally-acclaimed Argentine meat. The simple and colorful decoration turns these grill-rooms into nice places for a dinner with friends. Both Las Cabras and Las Cabritas have a complete menu that includes homemade desserts. The quality of the food and the excellent service make Las Cabras / Las Cañitas the best options to enjoy a tasteful Argentine asado. During the afternoon, Las Cabritas serves the typical Argentine mate.
LAS CABRAS Fitz Roy 1795 – Palermo –  5197-5301
LAS CABRITAS Migueletes 840 – Las Cañitas – 47766760
From 1999, Don Julio grill-room is devoted to perfect the hard task of cooking a true Argentine asado. To do so, from its inauguration on that prestigious corner in Palermo neighborhood, Don Julio counts on its asador (cook) specialized in the art of cooking meat and achuras (offal). However, Don Julio's menu includes several fish, pasta and vegetarian dishes, apart from a wide range of exclusive wines selected by its owner and sommelier. Taste an exquisite asado in a typical grill-room of Buenos Aires. You won't regret it.
Guatemala 4691 – Palermo – 4831-9564
LA DORITA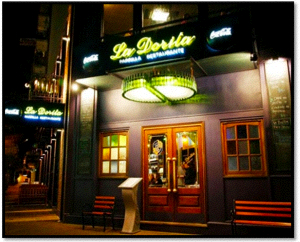 From Palermo, Belgrano and Recoleta neighborhoods, La Dorita offers the best homemade cuisine in a warm and modern environment. La Dorita is a grill-room that satisfies the most exigent clients with excellently presented dishes that do not leave behind the simplicity of a typical Argentine asado. Besides, La Dorita has a wide range of wines from the most prestigious wineries in the world that perfectly accompany grilled meat. Homemade desserts complete the menu. Undoubtedly, La Dorita is an excellent option to savor the true Argentine taste.
Humboldt 1905 – Palermo – 47730070
Humboldt 1892 – Palermo – 47765653
Arce 901 – Belgrano – 47764190
Avenida del Libertador 798 – Recoleta – 48152554
It is virtually impossible to visit Buenos Aires and not to taste a typical Argentine asado.